High Temperature Corrosion Testing
Thickness Measurements up to 550 °C
Ultrasonic thickness measurement is a common industrial method used to measure the thickness of solid materials, with access only from one side of the test object. Its main field of application is to check the remaining wall thickness of objects which are subject to corrosion or erosion, like piping or vessels. Most measurements are made at temperatures up to 60 °C, where standard equipment and procedures can be used.
SONOWALL 70 High Temperature Corrosion Kit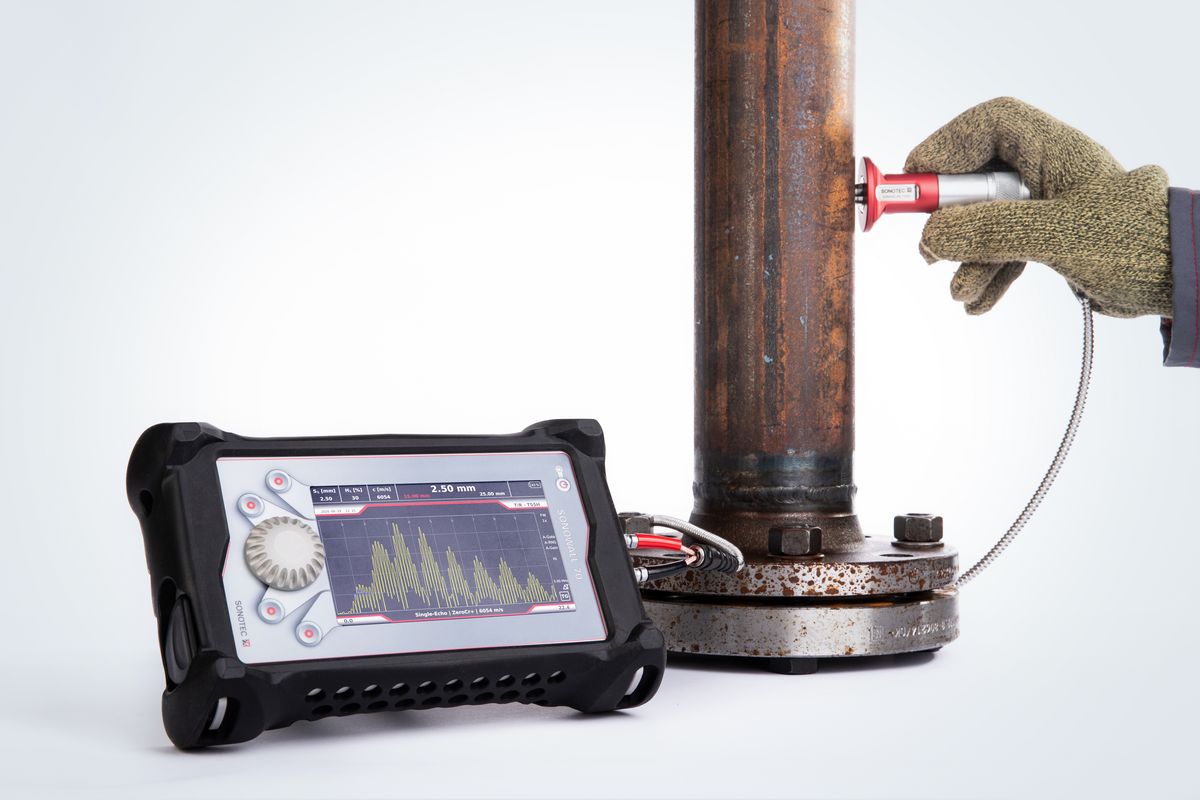 Do you have any questions?
Feel free to contact us! We will be happy to help you.