Maintenance of Compressed Air Systems | apikal GmbH
Leak Detection and Evaluation with the Ultrasonic Testing Device SONAPHONE®
Compressed air systems are still the biggest energy consumers in the industry. Apikal Anlagenbau GmbH has focused on innovative and energy-efficient solutions specialized in compressed air technology. The compressed air specialist has recently become a maintenance specialist supported by innovative technology from SONOTEC. The Ultrasound test device SONAPHONE can detect leaks in compressed air systems and automatically evaluate them. A real innovation - Made in Germany.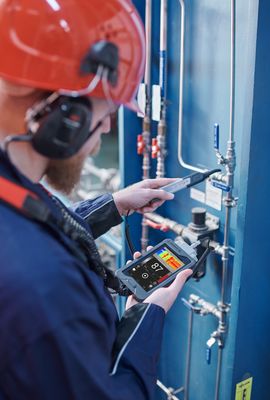 Do you have any questions?
Feel free to contact us! We will be happy to help you.