Flow Measurement in CMP
Enhancing Precision in Chemical Mechanical Planarization with SEMIFLOW® Clamp-On Flow Sensors
Chemical Mechanical Planarization (CMP) plays a key role in semiconductor manufacturing. In order to achieve best results, highest accuracy is crucial in slurry management. Thus, effective flow measurement with non-contact ultrasonic clamp-on flow sensors of the SEMIFLOW series is necessary in CMP.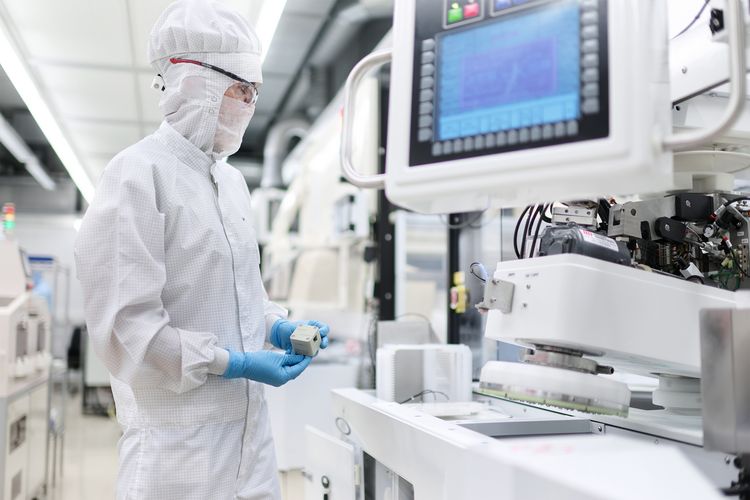 Flow Measurement in Chemical Mechanical Planarization
Enhancing Precision
Slurry dispensing demands precision, as even minor discrepancies can lead to uneven material removal and defects. SEMIFLOW non-contact clamp-on flow meters regulate the rate at which the slurry is delivered, ensuring a consistent and uniform distribution. This, in turn, promotes surface flatness and minimizes waste.
Flow Sensors for Slurry Management
In CMP perfection is the goal. Flow sensors are important instruments that enable proper and precise slurry management. They enable controlled, reliable and efficient processes, underlining their importance in achieving the highest quality results in clean room manufacturing environments.
More Information about Ultrasonic Flow Meters
Do you have any questions?
Feel free to contact us! We will be happy to help you.