Low Flow Measurement with Flow Sensors
Improved Accuracy for Low Flow Rates with SONOFLOW® CO.55 V3.0
With the growing popularity of micro-bioreactors, perfusion, as well as cell & gene therapy applications in the life sciences industry, the need to measure low flow rates non-invasively is ever increasing. With updated electronics and improved computational algorithms, SONOFLOW CO.55 V3.0 clamp-on flow meters push the boundaries of low flow measurement in flexible tubing, without the need to come in contact with the media being measured.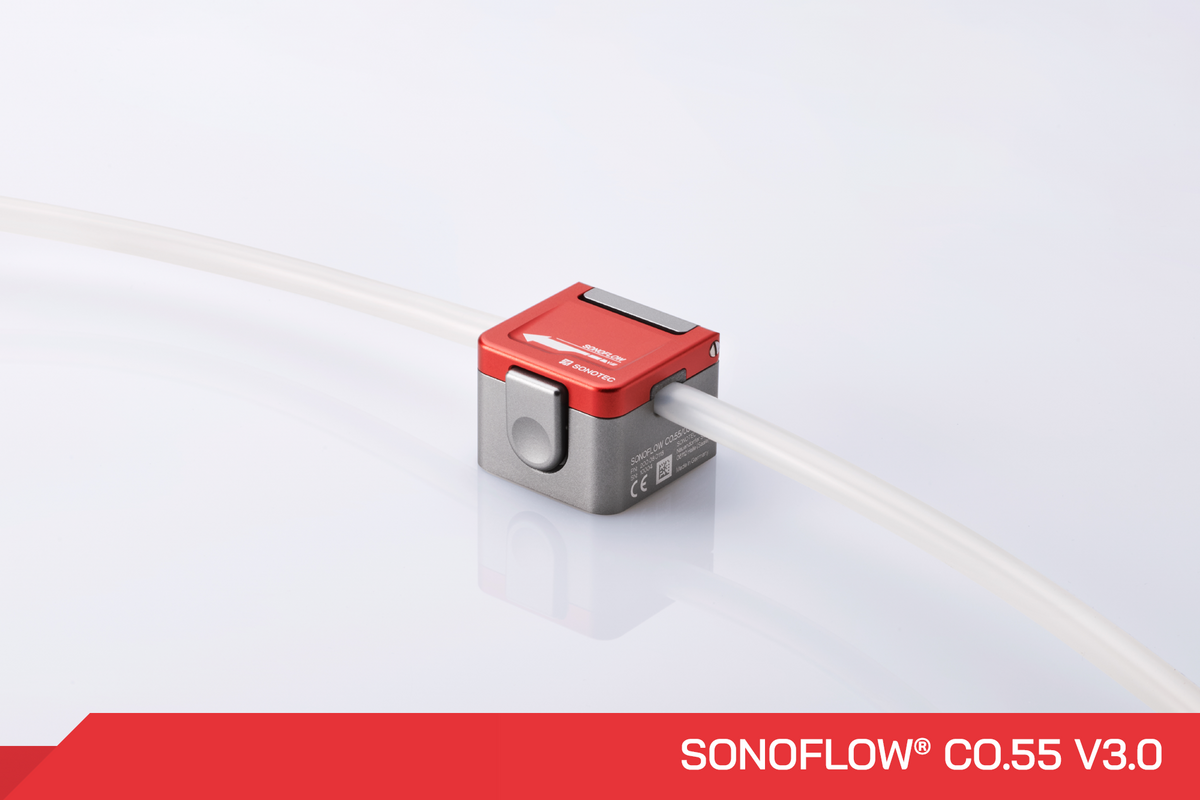 More Information about Ultrasonic Flow Meters
Do you have any questions?
Feel free to contact us! We will be happy to help you.