Ensuring Highest Quality in Chemical Distribution Systems
The installation of SEMIFLOW® flow sensors contributes to resource efficient and sustainable working
In wafer fabrication, sustainability is an increasingly important aspect of chemical distribution systems, especially when it comes to liquid flow measurement. The semiconductor industry has recognized the importance of minimizing its environmental footprint while maintaining efficiency and highest quality.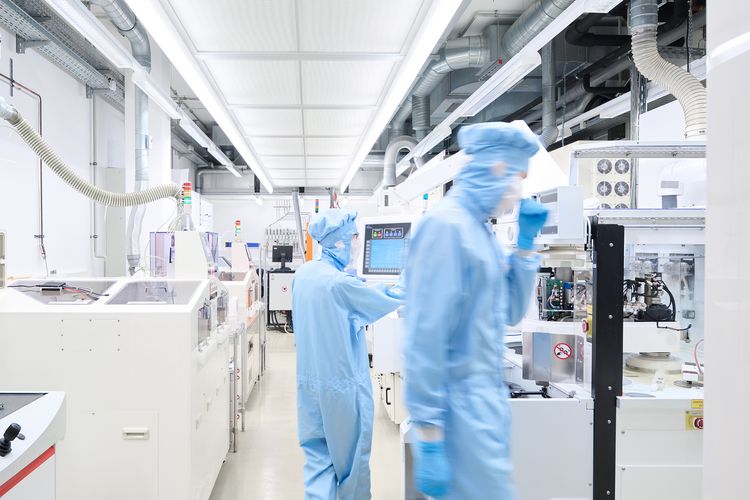 Resource Efficient and Sustainable Chemical Distribution Management
Central chemical supply systems, for example, consider sustainability principles by optimizing chemical use and minimizing waste. Through careful supply management, the industry aims to reduce chemical consumption and ensure that resources are used efficiently. With the installation of SEMIFLOW flow sensors, liquid flows, consumption and volume ratios, as well as filling levels can be monitored and controlled.
Advanced Liquid Flow Measurement Technologies
The DI water loop is an essential component and designed to minimize water waste and energy consumption. Advanced liquid flow measurement technologies not only ensure precision, but also help reduce the excessive use of chemicals required for etching processes, contributing to sustainability goals. These systems enable real-time adjustments that prevent overuse and waste of valuable chemicals.
Sustainable Slurry Processes
Additionally, sustainable slurry processes are being developed to minimize the environmental impact of abrasives used in processes such as chemical mechanical planarization (CMP).
In this dynamic environment, wafer manufacturing is not only focused on precision and quality, but is also making significant strides toward a more sustainable and environmentally conscious future.
More Information about Ultrasonic Flow Meters
Do you have any questions?
Feel free to contact us! We will be happy to help you.