SONOWALL® 70
A-/B-Scan Thickness Gauge for NDT
The SONOWALL 70 thickness gauge is perfectly suited for various ultrasonic testing applications such as non-destructive corrosion testing. The robust aluminium casing with IP67, a light weight of only 990g and high resolution anti-glare 5 " graphic display make the SONOWALL 70 the ideal thickness gauge in harsh test environments.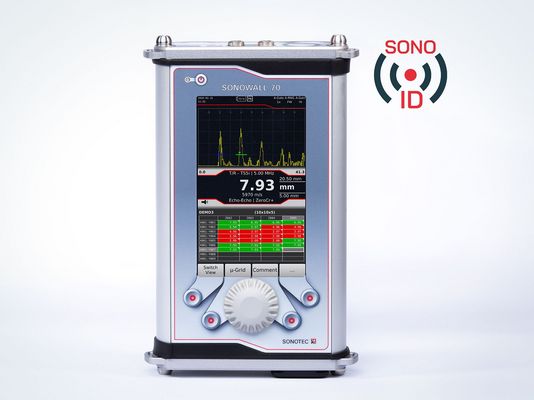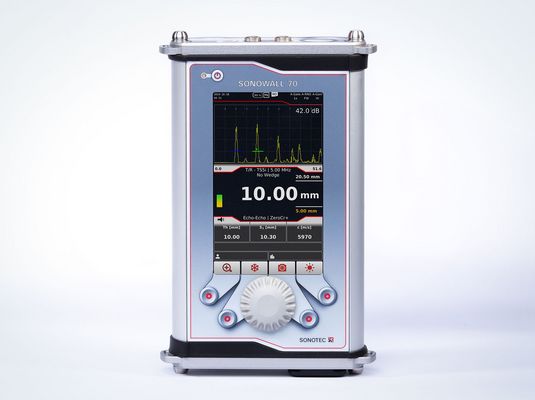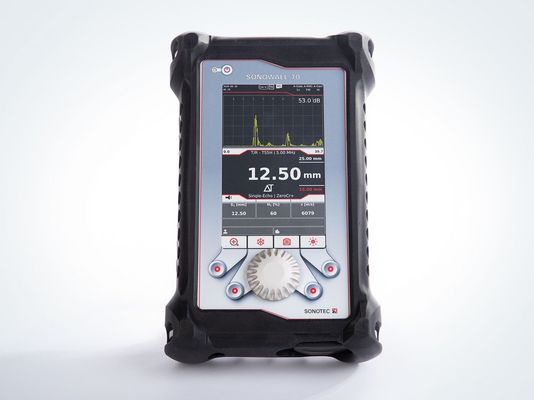 Applications
Ultrasonic thickness measurements in rough environments
High temperature corrosion testing up to 550 °C with our Heavy Duty Working Kit
Easy ultrasonic testing of large areas with SONOGRID Corrosion Management Software
Do you have any questions?
Feel free to contact us! We will be happy to help you.