SONOTEC receives "Innovator of the Year 2020" award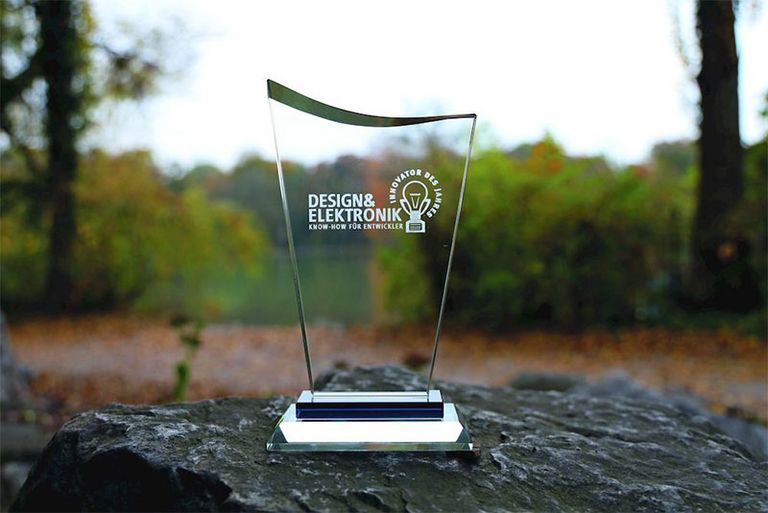 The non-invasive sensors SONOFLOW® CO.56 Pro for flow measurement and bubble detection from SONOTEC GmbH were voted "Innovator of the Year 2020" in the category medical technology by the readers of the specialist magazines "medical design" and "Design & Elektronik". The company received the award on Thursday, November 19, 2020 during the award ceremony, which was transmitted by live stream this year.
"We are extremely pleased about the award. It is a great success that boosts us further in this difficult time," says Hans-Joachim Münch, managing director of the ultrasound specialist SONOTEC. He also emphasizes the commitment of the employees who are significantly involved in the success of the combined flow-bubble sensors. Firstly presented to the media at COMPAMED 2019 last November, the hybrid sensors have continuously gained recognition since then.
The non-invasive SONOFLOW CO.56 Pro sensors are technologically leading in the global field of competition: They captivate through their compact and lightweight design with integrated electronics, can be mounted freely suspended, and offer the option of multi-point measurement. In this way, up to twelve independent sensors, even with different channel sizes, can be operated with just one control unit. The built-in microcontroller guarantees to control all processes. The ultrasonic sensors themselves operate to measure flow rates on different tubes and shunts when used within heart-lung machines. As an elementary safety feature they simultaneously detect air bubbles accidentally caused to prevent from dangerous air embolism. Finally, the flow-bubble sensors give feedback on the real flow compared to the theoretical flow of the pump.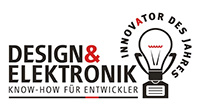 As developer and manufacturer of ultrasonic sensors and expert in the implementation of sensors for bubble detection and fluid monitoring in medical technologies, SONOTEC has made a name for itself, gaining worldwide industry reputation over decades. With the ISO 13485 certification standard, the company meets the highest requirements for a comprehensive quality management system to design and manufacture medical products.
The award "Innovator of the Year" took place for the fourth time. Readers of the two specialist magazines "medical design" and "Design & Elektronik" had the chance to vote for the innovations of the nominated companies in 13 categories. In addition to SONOTEC, Bosch and PIUR Imaging are among the other top winners in the category "medical technology".