New corrosion management software for SONOWALL 70 ultrasonic thickness gage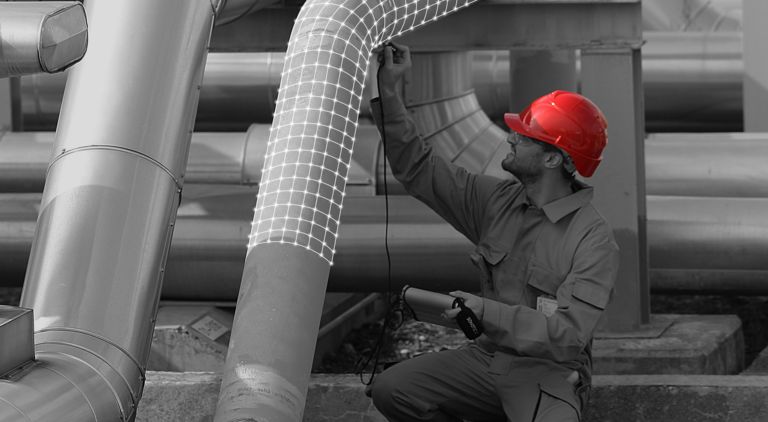 Corrosion and erosion defects are among the most common safety risks and reasons for production break downs in industrial environments such as refineries, pipeline networks, chemical plants, offshore platforms, storage tanks, etc. In order to maintain assets and to avoid hazards, ultrasonic thickness measurements are typically recorded frequently at pre-defined points creating a virtual grid on the surface of the test object.
To help collect, organize and report readings efficiently, the SONOWALL 70 ultrasonic thickness gage can be equipped with the SONOGRID corrosion management software. The operator is enabled to collect data reliably by the visualization of test paths through linear, 2D or 3D grids. Via direct data transfer to MS-Excel transparent measurement reports with A-scans, B-scans, text comments and setup lists can be generated.
The new software option offers the following advantages:
Efficient and reliable matrix data collection
Visualization of test path through 3D grid creation
Live comparison function and corrosion rate estimation
Reproducibility through grid copy function and device setup list
Easy attachment of A-/B-scans and unlimited text comments
Direct data export to MS-Excel and custom report generation
All technical specifications can be found at the company's website.
Do you have any questions?
Feel free to contact us! We will be happy to help you.