SONOTEC with proven sensor technology at COMPAMED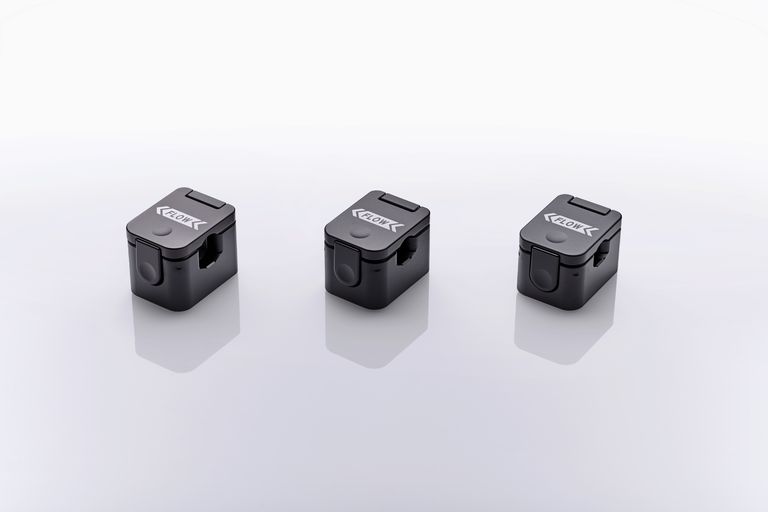 COMPAMED, the leading trade show for state-of-the-art medical technology, opens its doors from November 13 to 16, 2023 in Düsseldorf, Germany. For over 10 years, SONOTEC has been exhibiting at COMPAMED presenting its broad non-invasive sensor portfolio at booth N08 in hall 8A.
Celebrating 32 successful years of SONOTEC Germany and 10 years of its US subsidiary in the market for medical technology, the ultrasonic expert proudly shows its wide range of medical sensors at this year's COMPAMED. With its long-term experience and numerous well-established customer relations around the world, SONOTEC is one of the leading manufacturers of sensor technology implemented into life-support systems. The non-invasive sensors play a crucial role in therapies where a patient's heart, lungs, or kidneys are severely damaged and sufficient organ function cannot be achieved without additional support.
At booth N08 in hall 8A, the sensor specialist offers its comprehensive product portfolio for medical devices as well as its enlarged range of ultrasonic clamp-on flow-bubble sensors and air bubble detectors. By adding further sensor size, the sensors are suitable for even more applications. Designed for the integration in medical devices such as extracorporeal life support systems (ECLS), the non-invasive SONOFLOW CO.56 Pro V2.0 flow-bubble sensors combine leading measurement technology and a multi-level safety concept to ensure highest patient safety at any time. The hybrid flow-bubble sensor measures flow rate and detects air bubble in liquid-filled medical tubing simultaneously. The free-hanging sensor can be used in surgery rooms, intensive care units, as well as mobile emergency care.
Additionally, SONOTEC presents its broad range of medical SONOCHECK ABD air bubble detectors as well as the BLD03 blood leak detector series. All medical sensors meet the high requirements for components implemented into medical devices, e.g., for dialysis or even home dialysis.
Whereas for quite some time, the entire market, including medical technology, suffered from the global shortage of electronic components, SONOTEC managed the crisis very well from the beginning and has been facing supply issues with some delay. "After experiencing some challenging months with supply chain issues, we returned to our normal production routine. We made a lot of effort to deal with the recent material shortage: Manufacturing processes have been analyzed and improved to be more flexible in processing customer orders. Additionally, we restructured and increased our warehouse capacity. This way, we are well-prepared and confident to manage any further challenges that might arise due to the ongoing global crises", explains Felix Kaczmarek, Product Manager Non-Invasive Fluid Monitoring at SONOTEC.
At the leading medical trade show in November, the ultrasound specialist is pleased to present its broad product range of non-invasive air bubble detectors, flow and flow-bubble sensors to be integrated into medical devices, and sensors for level detection.
Meet SONOTEC from November 13 to 16, 2023 at COMPAMED at booth N08 in hall 8A.