SONOTEC and its partner S3 Alliance with joint booth together at SEMICON Europa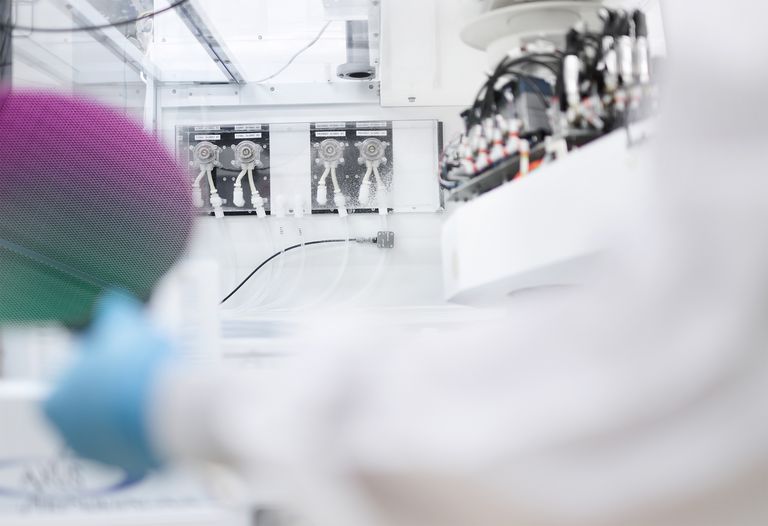 From November 14 - 17, 2023, the European semiconductor industry meets in Munich at SEMICON Europa, the leading trade show for the semiconductor market. SONOTEC and its strategic distribution partner S3 Alliance strengthen their cooperation by exhibiting at the joint booth B1.907 in hall B1. The ultrasonic expert presents its compact SEMIFLOW® sensor series designed for contactless liquid flow measurement in semiconductor manufacturing processes.
In order to efficiently measure and monitor the distribution and transfer of chemicals and other liquids within a fab, SONOTEC developed the highly accurate SEMIFLOW flow meter series to meet the special requirements of the semiconductor market. The state-of-the-art sensor series can be applied, e.g., to measure the slurry dispensing in CMP processes as well as to monitor the filling volume of etching procedures in wet bench lines. The industry leader in ultrasonic non-contact measurement technology shows its broad product range of precise and reliable non-contact flow sensors and air bubble detectors at the trade show on-site.
Since its first successful steps in the semiconductor market several years ago, SONOTEC has established a strong and loyal customer base as well as strategic distribution partnerships worldwide. Considering recent investment decisions of well-known global players to build new fabs or to enlarge existing manufacturing capacities in Germany, the sensor specialist is encouraged to strengthen its focus on the semiconductor market. Thus, SONOTEC intensifies the cooperation with customers to continuously improve the SEMIFLOW flow meter series in order to customize the sensors for further highly specialized manufacturing processes. Additionally, the ultrasonic specialist continuously expands its team to meet the increasing number of inquiries for flow measurement from the industry.
As an active member of Silicon Saxony, the innovative high-tech network for microelectronics, smart systems, and software, SONOTEC is connected with leading-edge and pioneering technology companies to move the semiconductor market to the next level. "In the coming years, we can anticipate significant advancements in the semiconductor market, driven by innovations for high-performance devices used for electro mobility, digitization, and the aim to achieve higher efficiencies and top performance. These developments will require more precise and efficient flow measurement solutions, enhancing the performance and reliability of semiconductor manufacturing processes while also contributing to sustainability efforts in the industry", evaluates Anika Baumhauer, International Strategy and Sales Manager at SONOTEC.
SEMIFLOW flow sensors reliably measure abrasive, adherent, corrosive, and ultra-pure liquids on industry-specific rigid plastic tubes and pipes. The clamp-on contact-free architecture eliminates any risk of contamination and leakage. Hence, the ultrasonic sensors are suitable for highly sensitive semiconductor manufacturing processes requiring highest accuracy and process stability. Additionally, the contactless measurement method does not cause any wear or tear for the sensor; the clamp-on ultrasonic sensors are maintenance-free.
The robust sensor design allows a long product life cycle and their minimal power consumption ensures low operating costs. Thus, the non-contact flow meters can contribute to sustainability strategies in the fabs. The SEMIFLOW sensors are also characterized by their compact housing design with integrated electronics. They require little space in the plant and can be easily integrated into existing process chains and architectures. SONOTEC offers the SEMIFLOW series in different sizes to cover a wide range of diameters of PFA, PTFE and other hard plastic tubing.
In order to ensure accurate flow measurement in hazardous environments, SONOTEC developed the SEMIFLOW CO.66 PI Ex1 sensor series. The intrinsically safe ultrasonic flow meters are designed for safe operation in production areas classified as Zone 1 according to ATEX/IECEx. The sensors are protected against explosion hazards caused by gases and vapors according to the standards of gas group IIB; the equipment protection level (EPL) is "Gb".
Meet SONOTEC and its partner S3 Alliance at SEMICON Europa in Munich from November 14-17, 2023 at booth #B1907 in hall B1.