CETIM relies on SONOTEC's air-coupled system to test modern materials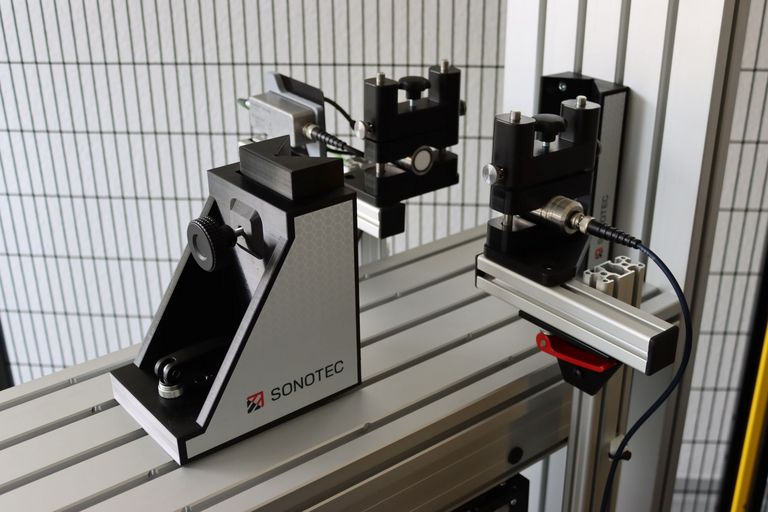 The demand is constantly increasing. We have just handed over another laboratory system for non-contact ultrasonic testing to our customer CETIM.
CETIM is a French Technical Center for Mechanical Industries and has been created in 1965 to support innovation and competitiveness of companies thanks to its multidisciplinary expertise and unique R&D capacity.
SONOTEC's SONOAIR system enables CETIM to perform measurements on materials that are difficult or impossible to inspect using conventional ultrasonic testing. This applies, for example, to state-of-the-art fiber composites or honeycomb structures. This system is coming to complete the broad spectrum of NDT equipment at CETIM's facilities.
In June 2023 the Factory Acceptance Test (FAT) took place at SONOTEC GmbH in Halle, Germany, where sample scans of the customer were carried out directly, which were brought along by Mr. Guillaume Pors on behalf of the customer. Last week, the Site Acceptance Test occured in Nantes, France, during which Andreas Bodi, Director of Electronics Development at SONOTEC GmbH, installed, commissioned, and provided on-site training for the SONOAIR system.
Our ultrasonic transducers have outstanding acoustic properties thanks to our highly flexible SONOTEC piezo-composite technology.